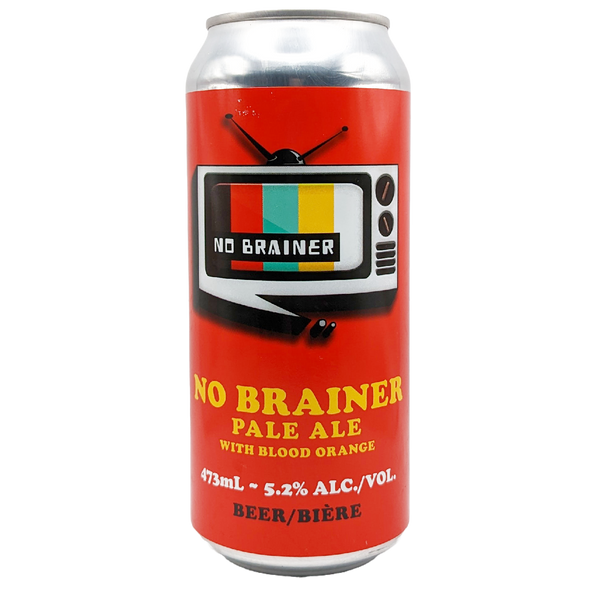 No Brainer Pale Ale w/ Blood Orange
Beer is the answer. What was the question? Pouring deep gold with a fluffly white head, No Brainer is our finest American Pale Ale infused with natural blood orange juice to deliver the perfect refreshment every time. Kick back, relax, and enjoy a little time on autopilot. 
Flavours: Tart, fruity
Pairs well with: Seafood
473 mL. 5.2% ABV.