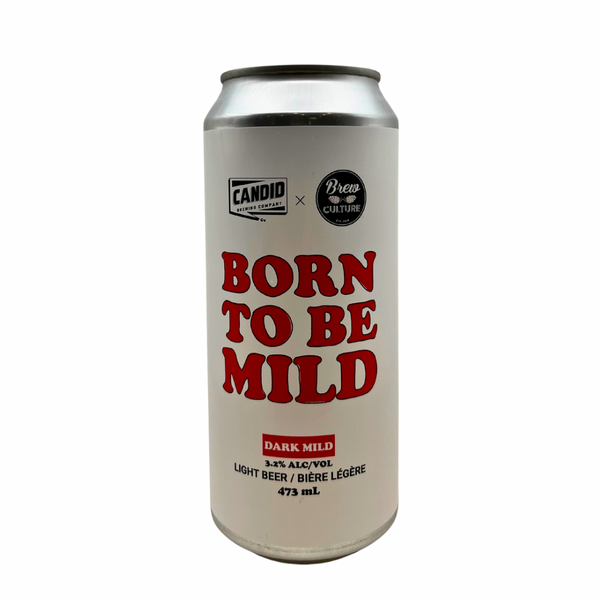 Born to be Mild (Dark Mild)
What happens when a couple of pals stay up all morning and put their heads together over a plate of bran muffins and too many cups of decaf? Get ready for the mildest night of your life! Born To Be Mild is the latest collab with our pals at Brew Culture. Brewed with White Labs London Ale yeast, this dark mild layers toasted grain and light roast flavours over notes of chocolate and subtle oak eaters for an easy drinking, sessionable brew. So grab a sun visor, Velcro your sneakers, and take a walk in the mild side.
Flavours: Caramel, Malt
473 mL, 3.2% ABV.
INGREDIENTS: WATER, BARLEY, HOPS, YEAST