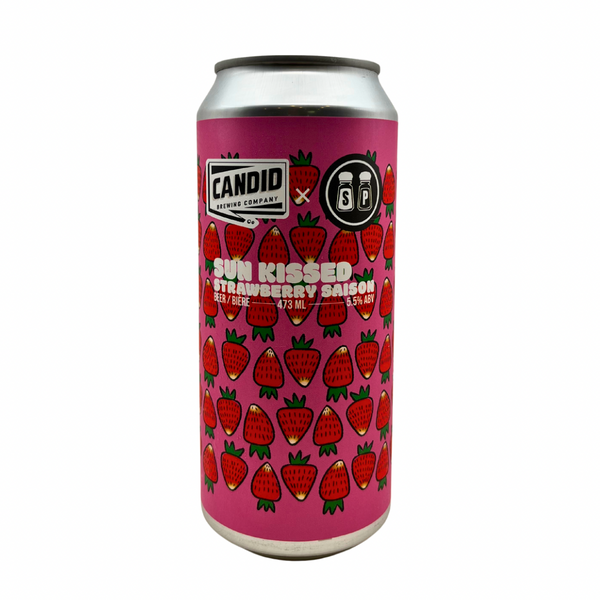 Sun Kissed Strawberry Saison
We were stoked to team up with Chef Stephen Barrett at Seasoned Plate to brew up this delicious ode to the humble strawberry. Sun Kissed Strawberry Saison is a light and vibrant saison base doused with healthy lashings of strawberry purée. Expect a spicy, fruity saison with a tart strawberry background and a beautiful pinkish hue. Strawberry feels, forever!
Flavours: Subtle Strawberry & Spice
473 mL, 5.5% ABV.
INGREDIENTS: WATER, BARLEY, STRAWBERRIES, RYE, YEAST